DARcorporation has over 30 years of flight testing experience. We support all phases: flight test planning, flight test data acquisition, flight test data analysis, aircraft performance model development, performance chart and performance table development. Besides evaluating flight test results and data, our engineers are capable of flight test planning including ground/flight test planning and preparation, organizing flight test cards, defining test procedures, addressing safety issues via risk management and instrumentation/configuration definition. After analyzing, processing and formatting the test data, our engineers can provide technical reports that document the results and findings. DARcorporation engineers also use this data to create aircraft flight manuals.
Projects in Flight Testing
DARcorporation facilitates the development of Aircraft Performance Manuals, supporting both the military and commercial sectors. DARcorporation also has digitized existing manuals for the development of electronic flight manuals. The data can be delivered in the desired format, including matching existing layouts. The performance manuals can be generated for new aircraft as well as updates to existing aircraft, including powerplant upgrades and changes to the aerodynamics.
Our in-house software tools facilitate faster development at high fidelity. The software capabilities are independent of the shape and size of the aircraft, ranging from small UAV to large transport. The software is maintained to facilitate and incorporate the latest developments in the industry.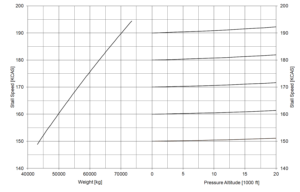 DARcorporation has built a number of RC models which expand our data acquisition methods for new UAV designs and allow us to provide test bed services that can integrate your mission payload and characterize your propulsion systems.  We offer a full spectrum of in‑house and field-testing services performed by engineers with extensive Aerospace Flight Test Engineering experience.
DARcorporation in-house flying test bed services include:
Test Bed Aircraft
Test Pilot
Flight Test Engineers
Integration Engineering
Flight Test Plans and Reports
Data Acquisition System
Local RC airfield in close proximity with large runways
Rapid-Prototyping – 3D Printing, CNC foam wing cutter
Propulsion System Flight Testing

Propeller, Motor, ESC and Battery Testing
Determine propulsion system efficiencies
Determine Thrust vs. Airspeed
Proposal and Rates
Please Contact Us for additional information or a detailed proposal. Your detailed proposal will include cost, calendar schedule and estimated man-hours per task. This will be provided at no cost or obligation. We look forward to hearing from you!