Aircraft Modeling Software
With SharkCAD Pro-AP (formerly Shark FX-AP) at your fingertips, professional 3D models can be created accurately and easily, at a fraction of the cost of comparable premiere CAD programs. The robust 3D modeling capabilities include Mesh Modeling, Solid Modeling and Surface Modeling, which allow you to easily render airplane prototypes and anything else that requires high-end visuals. SharkCAD Pro-AP is perfect for engineers, drafters, artists, scientists and hobbyists looking to turn a concept into reality.
SharkCAD Pro-AP combines AeroPack with SharkCAD Pro v12. AeroPack is a collection of unique drawing tools created specifically for airplane design. Tools such as Create Airfoil, Wing Planform and Polyconic Surfaces allow airplane components to be 3D modeled with a matter of clicks. The Import Airplane tool allows users to import geometry from Advanced Aircraft Analysis (AAA) into SharkCAD Pro-AP as a 3D model.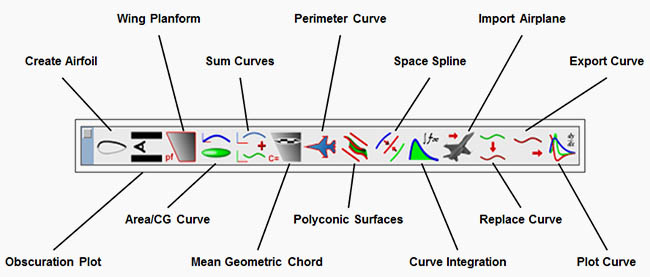 SharkCAD Pro-AP + AAA
Bundling SharkCAD Pro-AP with AAA will save you hours on geometry input and allow you to quickly and easily visualize your airplane model in 3 dimensions. Once your geometry is defined you can export your completed airplane from AAA into AeroPack as a 3D model to review or create a high quality graphic.
Testimonial
Legendary designer Burt Rutan designed the SkiGull with Shark + AeroPack

"I am using Shark FX with AeroPack (now SharkCAD Pro-AP) as my primary CAD system in developing my first post-retirement aircraft; a two-place, multi-surface (water, snow, grass and runway) aircraft that will have the typical performance of a good land-plane."