FAR 23 LOADS provides a procedure to calculate the loads on an airplane according to the Code of Federal Regulations, Title 14 – Aeronautics and Space, Chapter I – Federal Aviation Administration, Subchapter C – Aircraft, Part 23 – Airworthiness Standards, Normal, Utility, Acrobatic and Commuter Category Airplanes, Subpart C – Structures. This is referred to as 14 CFR Part 23. Most of the detailed flight loads are developed from the flight envelopes specified in 14 CFR sections 23.333 and 23.345.
FAR 23 LOADS
Consists of 20 Modules
Weight Estimation

Weight & CG

Envelope of Loads

Geometry

Structural Speeds
Mach Limitations

Aero Coefficients

Flight Loads

Select Critical Loads

Tail Load Distribution
Air Loads

Wing Inertia

Net Loads

Aileron Loads

Flap Loads
Tab Loads

Engine Mount Loads

One Engine Out Loads

Landing Load Factor

Landing Loads
Intuitive graphic user interface
FAA-supported re-development effort
Modules can also be run as stand-alone applications
Modules are fully integrated, single database
Program includes theoretical documentation and user interface guide with two airplane examples

When opening the manual with Adobe Reader, I received a 'Error Wk1117 – WIBUKEY.SYS not installed' message. What do I do?
darcorp
Adobe Reader DC Sandbox Protections settings prevent the manual from opening. To work around that, launch Adobe Reader and go to Edit > Preferences > Security (Enhanced) > Sandbox Protections. Uncheck box for Run in AppContainer and Enable Protected Mode at startup. Click Yes to continue and close Adobe Reader. Now you should be able to open the manual without any issue.
Support Documents & Downloads
Software License Pricing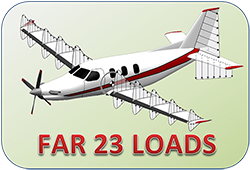 Purchase includes CD & WibuKey. Floating and Node Locked Licenses. Student License Pricing
Software Licensing
DARcorporation uses Wibu-Systems WibuKey copy protection for the FAR 23 LOADS licensing. The WibuKey concept consists of a WibuBox and the Wibu software. The WibuBox or WibuKey refers to the USB dongle that contains the software license. Our software needs the license to be present so that it will run. The Wibu software (or drivers) refers to the Wibu program that must be installed so that the computer can recognize WibuBoxes.
FLOATING LICENSE: Software is accessible from multiple computers, but limited to the number of licenses purchased. The WibuKey does not need to be attached to the local computer where the software is started. All computers running FAR 23 LOADS must be able to access the license server.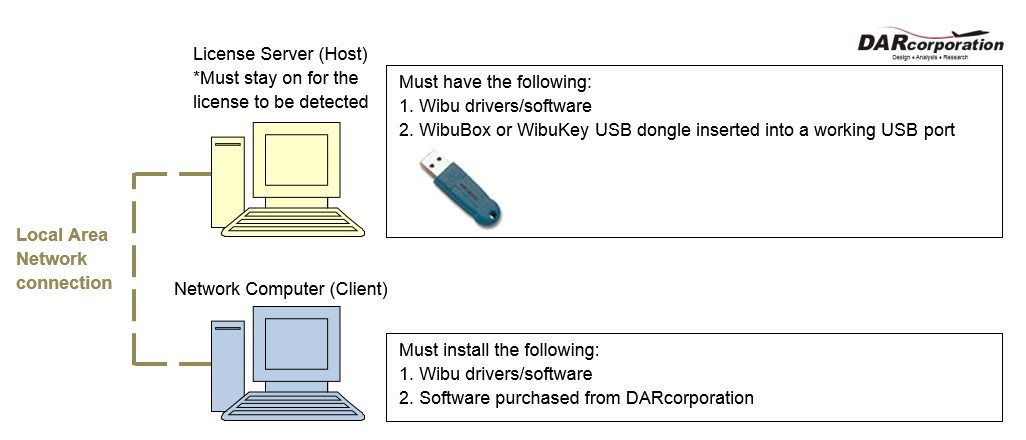 NODE LOCKED LICENSE: Software can only be used on the computer the software is installed on. The WibuKey must be attached to the local computer where FAR 23 LOADS is started.

System Requirements
OS: Windows (64 bit) 7 and up
Minimum Free Hard Disk Space: 70 MB
Minimum Screen Resolution: 1024 x 768